In Deuteronomy chapter 6, God charges families to talk about their faith in God with their children as they sit at home, and as they walk along the road. God really designed families to be the primary faith conduit as they go about their ordinary everyday activities.
At Redeemer we partner with and equip you to do that so that your family can thrive in every area of life—as Christians in the workplace, in the schools, in the sports leagues, in the fine arts groups and everywhere you go along the way.
Faith Legacy Series
Trainings that equip parents to share age-appropriate faith practices with their children occurring every-other-year from birth through age 8. Upon completion, children receive a special presentation through a blessing event in the worship service.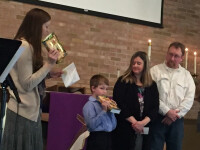 Builders
A monthly gathering to build up families and build up the body of Christ. Topics vary broadly by family stage, whole-family fun, and specific challenges families face in today's world.
Families in Worship
We welcome and encourage families to worship together in all of our worship services. If you're looking for ways to help teach your kids how to engage in the worship service, click here.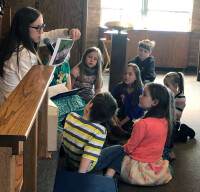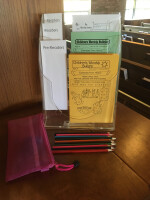 Faithful Family
Online resources for:
Practical ideas to share faith with your children as you go about your ordinary life.
Godly Grandparenting
Family Relationships
Family Discipleship in each season of the year.
Lead In
Lead your heart and your household into next Sunday and the Bible texts and songs that will be of focus in our corporate worship using ideas and resources provided as you worship at home together to fulfill God's discipleship calling. Subscribe here.
For more information on Family Life at Redeemer, please contact our Family Life Educator, Kimber.